How does Nebraska Star Beef define a wholesale customer? 
"Any customer who buys our products in case quantities."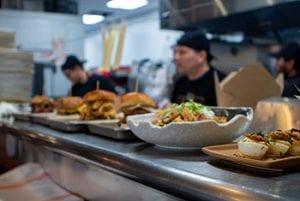 As restaurant owners and operators Nebraska Star Beef knows just how critical it is for all of our restaurant customers to have the products that they need, when they need them.
We started selling our beef to restaurants in 2011. Our first account was Riverside Golf Club in Grand Island, NE. They are still our customer today. We have developed a great relationship over the years and are still very proud to have them serving our beef.
Our most geographically distant customer is "Produce World" a grocery store in Orange California. They have been on board since May of 2018. They are owned by a very forward thinking man named Steven Naganyama. Steven worked with us to pioneer a wholesale level drop shipping program that allows him to sell the finest Nebraska Beef directly from our farm to his customers over 1,300 miles away.
So how do we do this without the help of a large traditional protein distribution infrastructure?? We thought outside the box and did it ourselves. That's just what you do when you're a Nebraska Farmer…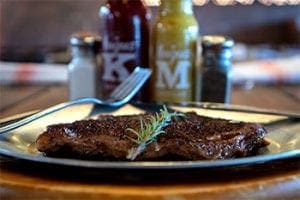 We realized very early on that without sales Nebraska Star Beef wasn't long for this world. We figured out really quick that we were on the leading edge of a wave that was sweeping the entire world and the stakes were very simply, "sink or swim." That wave was food sales on the internet. We focused heavily on internet direct sales and put our nose to the proverbial grind stone. That focus has manifested itself as a state-of-the-industry frozen shipping facility that we built right here on our farm.
Logistics have changed a great deal in the past decade. Just ask a Taxi Cab driver. Much like Uber and Lyft have put a huge dent in the traditional "taxi cab" racket, we have used FedEx and UPS to overcome the road blocks and high margins that traditional food distribution presented to us. We use perfectly safe, functional, and legal systems to deliver our product without the added overhead and associated cost of a big distributor. We firmly believe that problems are just opportunities in disguise.
If you have a restaurant, grocery store, or you're just an active parent looking for a way to save some money while keeping healthy snacks like our beef jerky around for the kids to munch on, if you order by the case, you get wholesale price. That simple.
At "Charred" we always have had a great relationship with Nebraska Star Beef.  Not only does the product speak for itself, but the customer service is impeccable.  I can always depend on them if I'm ever in a pinch.